ROCK CLIMBING WALL
Please call to reserve this item.

The Best Rock Climbing Wall Rental in Maryland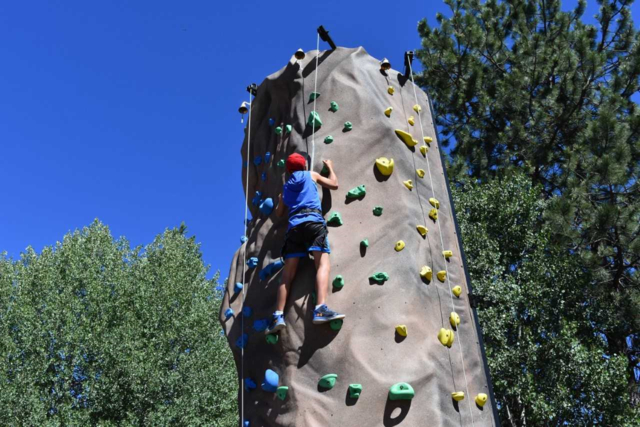 Top Quality and Ultra-Safe Rock Climbing Wall Rental in Maryland
Having a boring party or event is one of the biggest letdowns for any host. Fortunately for you, Fiesta Time & Amusements LLC is here to ensure you can always offer your guests the best they can ever ask for.

Our rock climbing wall rental in Maryland is the perfect choice if you are after a highly interactive attraction that will keep your guests engaged for hours. This mountainous structure has different climbing paths, some more difficult than others, adding to the fun of trying to conquer its heights ad reach its summit.
It also has a unique textured finish that will give your guests the thrills of trying to climb up an actual rock.However, unlike actual rock climbing, our rock wall is beginner friendly and suitable for climbers of all ages. As such, whether you host little children above the age of 5, teenagers, youths, or adults, you can never go wrong with our rock climbing wall rental.
The Amazing Features of our Rock Climbing Wall
At Fiesta Time & Amusements LLC, we take the safety of our clients seriously and have a strict policy to only avail the best and safest party rental equipment. Therefore, when you rent our rock climbing wall, you are guaranteed an exciting addition to your event with advanced safety features. These features include:



Top-of-the-line harnessing system that firmly holds climbers while allowing them the needed flexibility to climb the rock wall.




Realistic surface with strategically located footholds and handholds. This allows climbers to scale the heights of our rock climbing wall without risking falling off.




An auto belay system that enables climbers to enjoy slow and safe descent after they get to the summit.




Ability to support riders who weigh up to 250 pounds. This allows most of your guests to enjoy the thrilling experience of rock climbing.




A perimeter fencing. Our rock climbing wall comes with perimeter fencing, making it easier for our operators to ensure the safety of climbers at all times.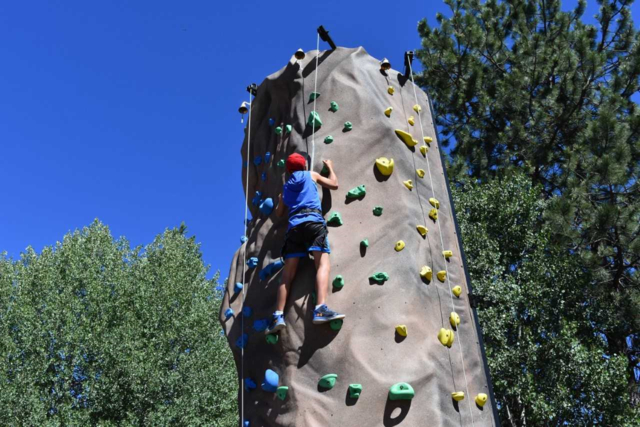 Why Hire Our Rock Climbing Wall in Maryland
The versatility of our rock climbing wall is impressive, as regardless of the type of event or party you host, guests will always find it entertaining. Our rock climbing wall rental should be among your top priorities if you want to add a fun element to the event you are planning.

With so many party rental companies emerging, our pride at Fiesta Time & Amusements LLC is in giving you services with a difference. When you opt for our rock climbing wall rental, you are choosing: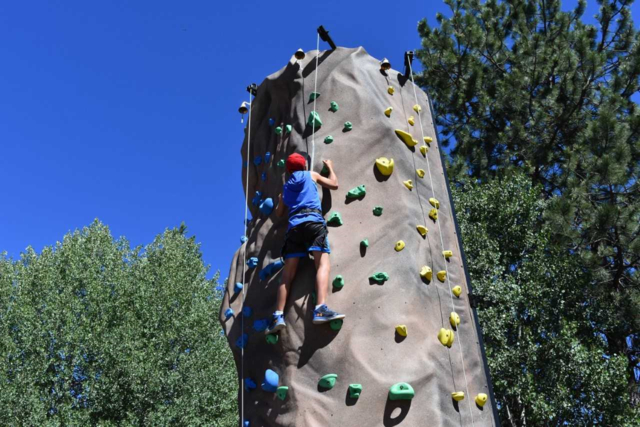 Timely Deliveries
We know how challenging it can be for our clients to try and transport our rock climbing wall to an event venue in Maryland, given how heavy it is. To save you from these worries, we provide delivery services to all clients who rent our rock climbing wall, eliminating this logistic hurdle. Our team will ensure that all deliveries are made on time and that we are at the right venue so your party runs smoothly.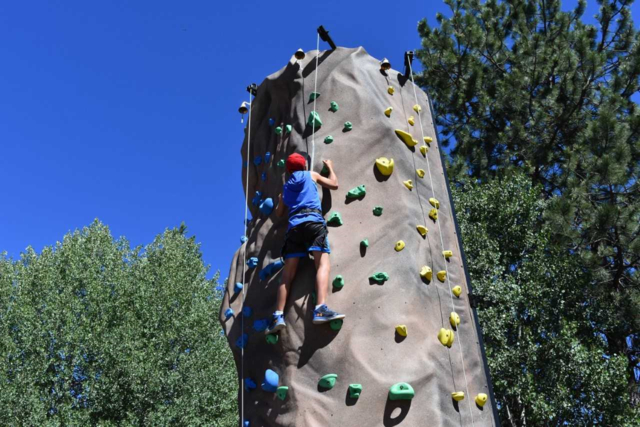 Professional Setup
Our rock climbing wall should be strictly handled by professionals, so besides ensuring timely deliveries, our team will handle the setup. During your party, you will also have a well-trained and certified attendant instruct and guide all climbers to ensure safe and proper climbing at all times. Once your event ends, our team will also take down the rock climbing wall and transport it back to our facility.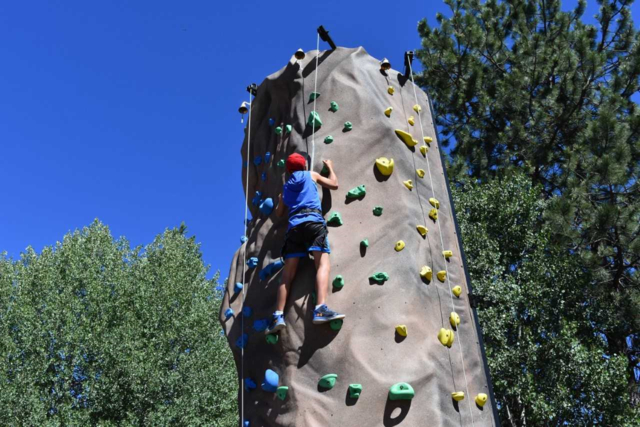 Unbeatable Prices
We offer competitive pricing for our rock climbing wall rental as our goal is to ensure that as many people as possible have fun during their parties and events. Our rates will be determined by the number of hours you rent our rock climbing wall. On the bright side, we have one-of-a-kind offers for clients who rent our rock climbing wall for longer hours so that you can get top value for your money.
Our Rock Climbing Wall is the Perfect Rental for Kids & Adults
A rock climbing wall will unite all guests, regardless of age, as it accommodates the interests of both the young and the adults. The urge to conquer the rock wall is always super exciting, and there is nothing better than your guests taking on this challenge as they are cheered on. It also provides a great opportunity for friendly competition as climbers strive to be the first to get to the top during each round.

For corporates, a rock climbing wall can also be used for team building exercises where each group has its team members striving to reach the top as fast as possible so they can emerge as winners. Conquering the rock wall is also a kin to conquering personal fears, making it a great learning reference even as you have fun.

Some of the events where our rock climbing wall has been used include:
Company picnics

Church and school festivals

Carnival parties

Birthday parties

Fundraisers

College parties

Corporate events

Private or backyard parties

Public events

Family and friends reunions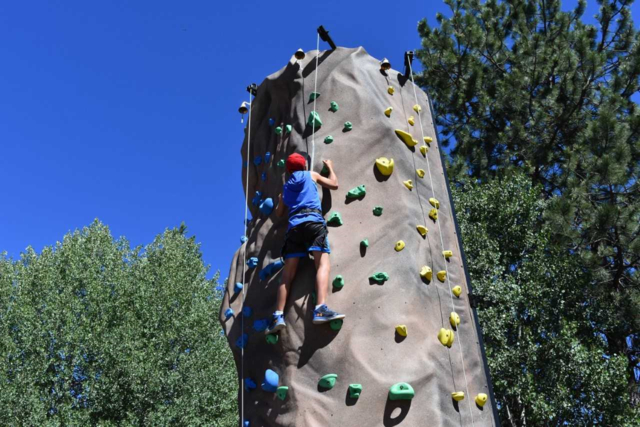 Make the Best Choice for Your Party in Maryland
If you are hosting a party in Maryland, why not go all in to ensure your guests have the time of their life? With our rock climbing wall rental in Maryland, you will have an entertaining feature that everyone will want to try out. Let us make that party a hit,
call us today
to reserve this item, and we guarantee your guests will love it.